HARARE – Mozambique based author Shelton Mununuri has released his debut novel, titled When the Evil Reign, which serves as an indictment of Africa's failed political systems.
Mununuri was inspired to write the book after witnessing the political and economic collapse in Zimbabwe following the disputed 2002 elections between the late former President Robert Mugabe and Movement for Democratic Change (MDC) founding president Morgan Tsvangirai.
The author is based in Mozambique and was disturbed to learn that many Zimbabwean women were turning to prostitution in the former Portuguese colony to make a living.
"I was saddened and angry at the same time when I discovered that many Zimbabwean young girls and women had fled from Mugabe to Mozambique and were exposed to prostitution, or to put it politely, they were employed in sex trade," Mununuri said.
Mununuri had the idea for the novel in 2018 but only recently summoned the courage to put pen to paper.
He hopes to follow up his debut publication with two more books, completing a trilogy.
"While there is hope for Africa to enjoy real freedom and democracy, hope alone is not enough," he noted.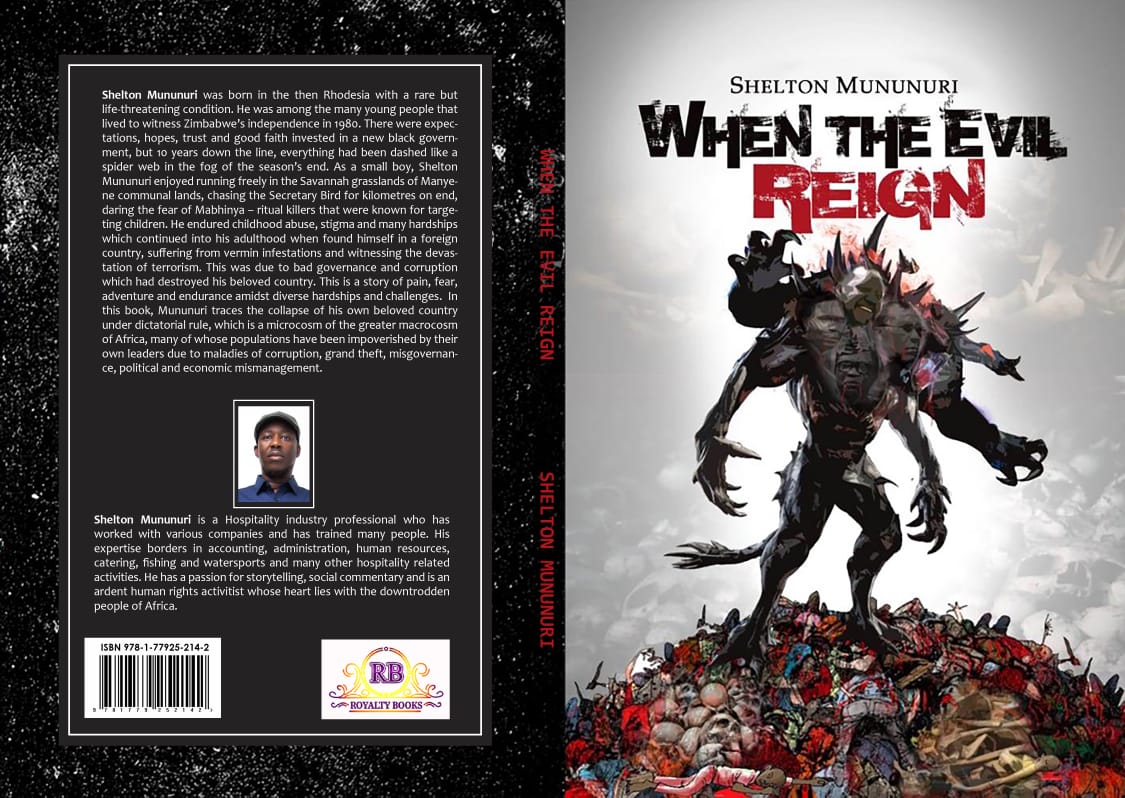 "We need to reinforce it with action. Action, first in our education system, which at the present moment is useless.
"Schools teach students how to retain information but do not teach them critical thinking. Our schools drill on grasshopper thoraxes, but nothing is taught about political literacy."
Mununuri also commented on the ongoing mass exodus from Zimbabwe, which began in the early 2000s, saying it was caused by bad politics.
He called for Africa to raise a new breed of politicians who are not motivated by greed and the love of money.
"The title of the book was a suggestion that nothing good comes when evil people are in power," Mununuri added.
The book When the Evil Reign is available for purchase online and in select bookstores.