LEICESTER. – Zambia international Patson Daka made English Premier League football history after scoring against Manchester United on Saturday.
Daka came on for Kelechi Iheanacho in the 77th minute and scored the fourth goal with a finish at the far post as the Foxes won 4-2 at King Power Stadium.
This made Daka the first Zambian player in history to score with his goal in the second period of added time in the English Premier League.
Leicester manager Brendan Rodgers was delighted for Daka, who he describes as a natural goalscorer.
"James (Maddison) and Kels (Kelechi Iheanacho) put it all on the line so we had to keep the team fresh, we had to keep them under pressure," Rodgers said after the game.
"And obviously he has Patson (Daka), he wants to chase after, he's a natural goalscorer. For him he had a small chance in the penalty area, the goalkeeper saves then he is there and sniffs around the goal to finish. So I'm really happy for him."
And Daka says he fulfilled a Premier League dream after opening his account for Leicester City in their 4-2 win over Manchester United on Saturday.
His instinctive finish at the far post secured City a memorable three-pointer and Daka explained why the support of those around him was so important.
He told LCFC TV: "It meant so much to my confidence and I was looking forward to it.
"It still feels like a dream and I don't want to wake up! I'm so excited and happy that I was able to open my goalscoring account with this club and I expect many more.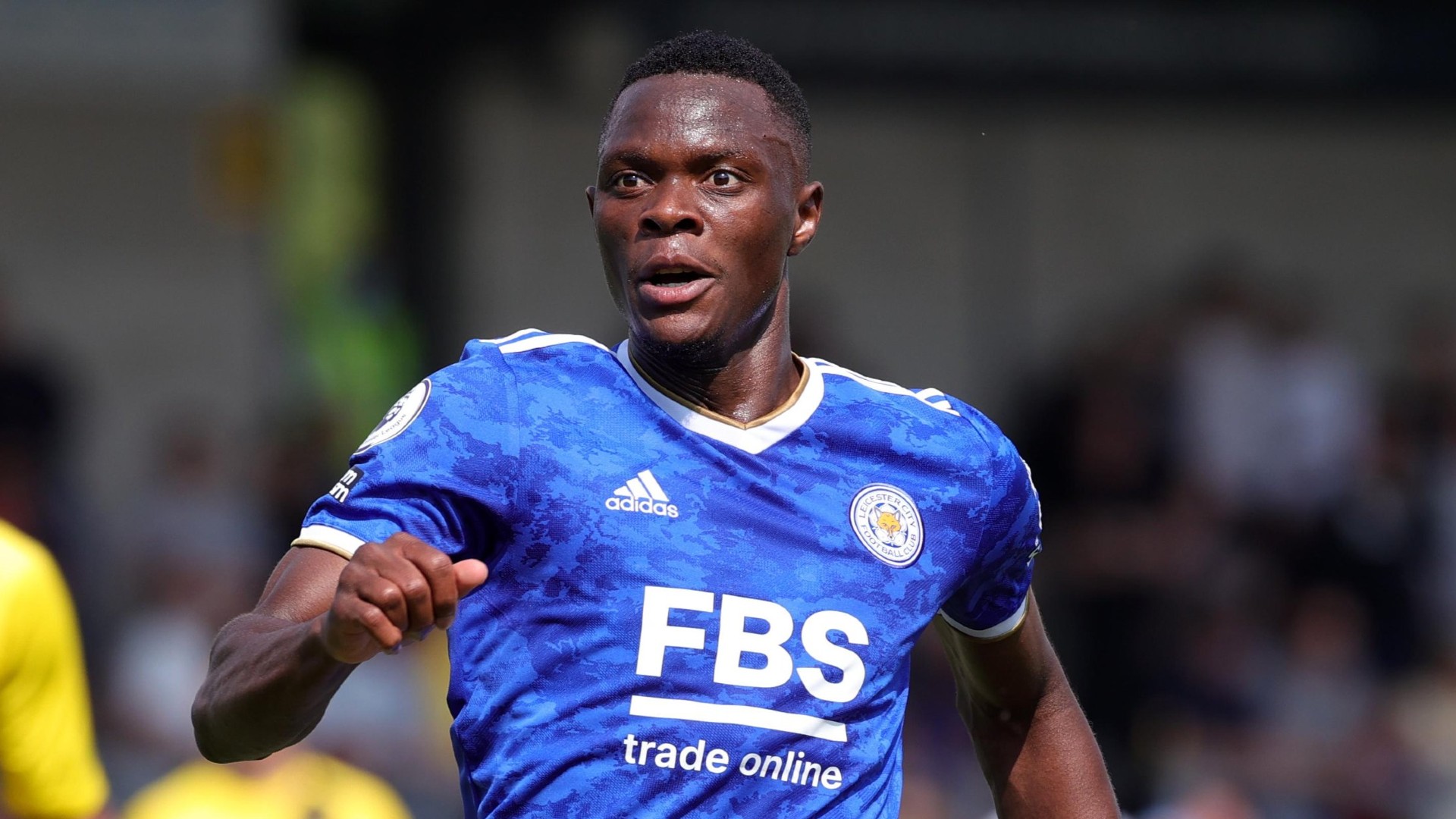 "I was just praying not to make a mistake because it's so crazy. I had to concentrate hard and I scored a goal, which was very important.
"It was really important for me, for my confidence, but also for the team. It was a very crazy, very intense match against a strong opponent and all thanks to the support I received from my teammates, the technical staff and everyone at the club, including the fans. Reaching the goal gives me an extra boost of confidence.
Daka came off the bench with 13 minutes to play and after playing a part in City's second goal he found the target himself in injury time.
When asked what manager Rodgers told him, Daka revealed, "He just told me to go find where Kelechi (Iheanacho) went because he tried his best and did everything. what he could, so now it was time for me to go do my best.
"He said to me, 'Don't pressure yourself, just do what you do,' and I did.
"It won't drive us crazy because there are still a lot of games ahead of us and we have to focus on the game in Russia. There's not really time to think about this win. We have to focus on the next game ."
Lyon are now fifth in the race for the French Ligue 1 championship with 16 points from 10 games after Saturday's sweet victory over Monaco.