HARARE – As the ICC World Cup unfolds in India with only South Africa representing the African continent, Zimbabwe's cricket coach, Dave Houghton, is advocating for the establishment of an African Cricket Cup.
Houghton's proposal aims to bolster the development of cricket across the continent.
Currently, Zimbabwe is participating in the African Regional Qualifiers for the T20 World Cup alongside teams from Namibia, Nigeria, Uganda, Kenya, Rwanda, and Tanzania.
While some view Zimbabwe's involvement in the regional qualifiers as a downgrade, Houghton sees it as an opportunity to progress.
"I am glad that we are playing a regional qualifier because, even at the last T20 World Cup, I said it is now time that we have an Africa Cup. There is a European Cup and an Asian Cup, but we do not have an African Cup. In a way, this is our African Cup," Houghton stated.
The Zimbabwean coach firmly believes that an African Cricket Cup would significantly contribute to the development and growth of cricket in the region.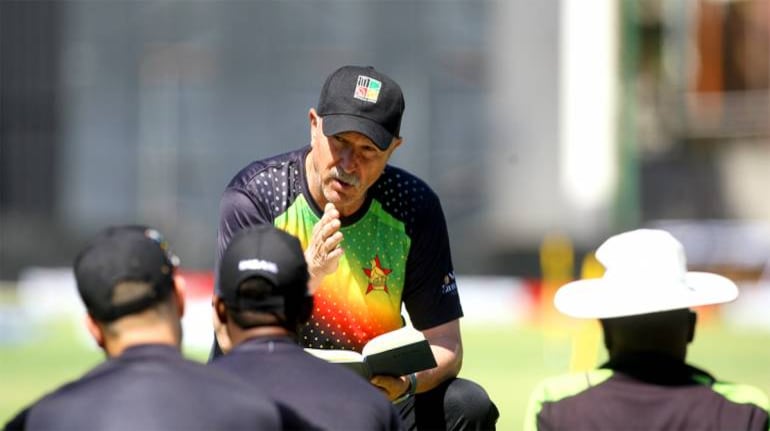 Houghton envisions a day when countries like South Africa, Zimbabwe, Kenya, Uganda, Botswana, Nigeria, and others participate in this competition.
Houghton explained, "Let's have it. So what if a couple of games are one-sided? It's fine. In 10 years, we would have improved and become competitive.
"Look at what has happened in Asia with the Asia Cup; the standard is improving. As Africa, we can do the same."
The proposal for an African Cricket Cup aligns with the idea of nurturing and expanding the sport within the continent.
As cricket continues to gain popularity and competitiveness across Africa, such an initiative could play a pivotal role in the sport's future development.
Houghton's call for the creation of an African Cup demonstrates a proactive approach to fostering cricket excellence on the continent, potentially leading to the emergence of more African nations on the global cricket stage.