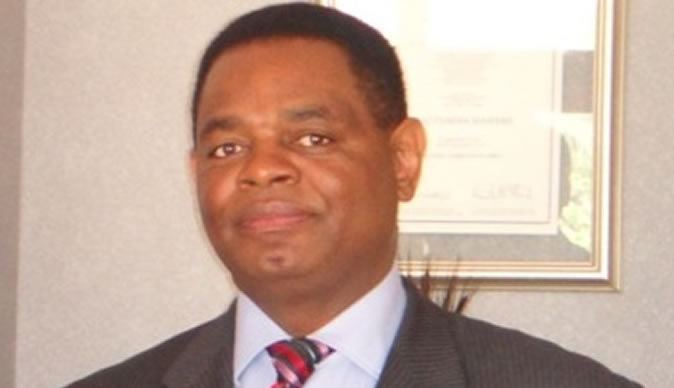 Mutumwa Mawere, When Minds Meet
Have you ever wondered what Jesus meant when he said that when two or more people gather in his name, his presence shall be FELT?
Imagine 40 people consume 1000 litres per month or 40,000 litres and they decided to form an association of fuel consumers solely on the premise that scale delivers, what would follow?
In order to buy in bulk, they would need to buy at a lower price and would then need storage from which to draw.
They would need an administration company to manage the process.
The admin company would need to secure the first load and if all the 40 members paid their monthly draw against a promise of fulfilment on demand, then the enterprise would not need any external financing.
Like a church, no bank will finance the real estate involved but believers would be solely have the duty to generate the funds to be converted into the desired outcome.
I met Mr Sheldon Kistasamy at the height of the Corona challenge last year following a request from a Zimbabwean businessman who had a contract to supply covid test kits.
Obviously in approaching me, he wanted to buy low and sell high.
I didn't know anything about the business. However, I agreed to find a supplier for him.
At the time, my company, Africa Resources Limited, had secured an opportunity to supply PPE products to Eswatini and one of the suppliers was a company called Critisurge.
The CEO of the company was Mr Sheldon Kistasamy whose contact I got from the people I was working with in Eswatini.
I contacted him and found he was knowledgeable on the health case business in general and on tests kits in particular.
He gave me the price for the quantity sought from Zimbabwe and an agreement was reached on payment terms but in order to secure the deal, payment had to be made upfront.
Critisurge played the role of an agent and ARL acted as the buyer's agent.
Payment was made from Zim to ARL and ARL in turn paid to Critisurge who in turn paid to the holder of the stock.
After payment was made, title to the goods was transferred to Critisurge and Critisurge in turn transferred the movement of the goods to a transport and logistics company who in turn delivered the goods to the customer.
From this accidental relationship, a relationship was developed not between the corporate entities involved but the actors in the chain.
I then proposed the idea of converting this community into a community.
Sheldon could easily have paid the R1000 annual membership for him and his company for an additional R2000 annual corporate membership.
He chose to be transactional by seeking to be close to me in the hope that transactions would simply come his way by ingratiating himself to me.
I told him last year that it was not a wise investment for him to seek to know me at my personal cost but being part of an organized and structured community, he would be more luckier.
He chose to ignore my advice and naturally there was no repeat business notwithstanding the fact that the first one was accidental and I could not have planned it.
He then called me a few weeks ago to let me know that he was relocating from Durban to Joburg as he felt that he could be close to me as a mentor.
I told him that it was not wise to make this decision banking on me without understanding that mentoring especially on a retail basis imposes real costs on the chosen mentor.
Nevertheless, he moved to Joburg and with limited resources and his beautiful two sons.
I then was converted from a connection to a go to person to promote his personal aspirations.
I told him again that it is not my intention to mentor anyone on a retail basis and proposed that he joins BOAF and use it as his own vehicle to acquire new friends and customers.
Again he did not see value in my suggestion but saw value in me as a person.
He had established from his own research who I was and was quite inspired to seek to abuse my time in the name of mentorship couched in some hero worshipping.
Still he did not take my advice. Notwithstanding, I agreed to play my part in the hope that he would see sense in the power of working in networks.
He shared with me the products that Critisurge is selling and I shared the same in WhatsApp group, BOAF HEALTH AHS group.
A member of BOAF then approached me to buy one of the products.
The potential buyer also gave me the lowest price he had obtained from his research being R1400 per unit.
Sheldon gave me a price of R1300 per unit because the buyer was known to me and was a member.
So the buyer who had paid R1000 for his personal BOAF membership saved R1000 for the order of 10 units.
The purchase was made and Sheldon secured an order without being a member.
Because Critisurge handled the first order professionally and efficiently, the same member placed a repeat order of 20 more units.
The buyer once again saved R2000 meaning he made R3000 from the two transactions.
In two weeks, the member made a profit of R2000 from his investment as a member.
It was only yesterday, when I shared a conversation with another member, Dr Mbobo was challenging me for not seeing any benefit for being a member, that Sheldon paid his membership fee of R1000 although he has already made more than R1000 in profits prior to joining.
It is significant that with respect to Dr Mbobo, before he joined, we hosted a dinner you induct him into the BOAF – 10,000 POINTS OF LIGHT hall of fame.
This dinner cost BOAF more that R15,000 and articles were written and published portraying him as one of Africa's shinning stars.
Notwithstanding this and many other time consuming endeavours to his advantage, yesterday he was at the forefront of saying that he had not seen any benefits.
Recently, he brought a doctor from Zimbabwe and dumped him to me and had no place to stay leaving me with no choice but to house the person.
I had to support the doctor as Dr Mbobo was too busy to attend to his personal needs.
I offered office space to the Dr and he followed up with putting a bed in the building.
Since that time he has not paid a single cent for rent.
The reason for taking the space was because he wanted to use the building as a clinic.
Despite this he had the audacity to ask for the benefits of being a member.
Twenty years ago, Dr Mbobo, was one of the guests at a dinner that I hosted to honour Dr Chihombori, President Ramaphosa and two others that was attended by President Mandela and President Mugabe as guests of honour.
He didn't pay for the dinner but he managed like many to connect with others.
He has been a guest with Dr Maphisa who brought him at my house without paying for the food.
Attitude always determines altitude. No wonder the conclusion that blacks are poor because of scoring own goals and unmanageable ego.
Below is an extract of the thread with Sheldon following his personal subscription.
[10/2, 3:30 AM] mdmawere1: Thanks
[10/2, 3:30 AM] mdmawere1: Good morning
[10/2, 3:30 AM] Sheldon 1: Good morning Mr Mawere
[10/2, 3:31 AM] Sheldon 1: I hope I've made a step in the right direction
[10/2, 3:31 AM] mdmawere1: Congrats for taking a step forward.
[10/2, 3:31 AM] Sheldon 1: I've felt to guilty about so much being invested I had to sacrifice n achieve
[10/2, 3:31 AM] Sheldon 1: Becoming a BOAFER
[10/2, 3:40 AM] mdmawere1: Let us as members build the future we want as equal human beings.
Did you take notice that Dr Mbobo without caring to know who is Critisurge is interested in working with this creature?
What gives identity to a creature of human beings are the human beings who choose to act in its name?
If Critisurge is a vehicle like BOAF, then BOAF will acquire the personality of the people who choose to use it to get somewhere in life.
We are the sovereigns who are equipped by the creator with the power to reason and freewill.
Imagine a person chooses to marry another only to ask for benefits from the consequence of free choice and ask for refund.
What do you make of this?
Is there no cause to use the conversation with Dr Mbobo aa a case study of why progress is always elusive with no shared understanding on basic issues like what is family and what are the rights and obligations of being in a family and when commerce starts and ends.